Prayer is central to everything we do at Taunton Baptist Church, and we believe that we are called to minister to one another in prayer. We believe that praying about situations brings God into those situations – and that he can and will help us through even the hardest times. In addition to prayer during the Sunday service and within Home groups, we have monthly church prayer meetings (see Calendar for details) and pray with and for each other in the ways listed below.
Prayer cells
We meet with 2 or 3 other people to support one another and pray for each other, the church, the community and the world.
Contact the Church Office if you want to be linked with a prayer cell.
Prayer Network
We share needs and concerns in confidence with others in the church prayer network (via secure email). This helps us as a church community to support and encourage each other.
Prayer Ministry
Anyone can ask for prayer either after the Sunday morning service or by appointment. One or two experienced members of the Prayer Ministry Team will pray with you with gentleness, sensitivity and complete confidentiality.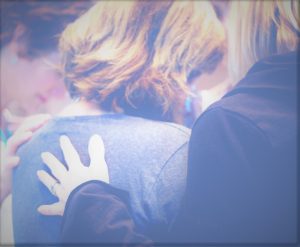 Can we pray for you?
Whether you are a regular church member or someone who has come across our website for the first time, you are welcome to ask for prayer. Complete the form opposite and provide as much detail as you are comfortable with, and we will respond discreetly and sympathetically.
Alternatively, download and print a copy of our Prayer leaflet and complete and send in the request slip.